Inspired by a post on
Preppy Sue's
blog, here is my favorite vacation spot ever: Charleston, SC!
I discovered Charleston back when my husband and I were dating. He is a graduate of The Citadel (back when the men were men and the women were visitors).
All the buildings look like this, Kangaroo Girl called them castles when we went down for a reunion.
If you like looking at big houses, then Battery Park is awesome. It is right on the river and tok a direct hit from Hurricane Hugo in 1989. Cobblestone streets, big mansions, the whole nine yards.
At the edge of the Battery is White Point Gardens, a lush park with benches and a gazebo. I have fond memories of this place. See the bench to the left of the gazebo? That is where Tim and I got engaged. We love Charleston so much, we went there on our honeymoon (Edisto Island actually, but still).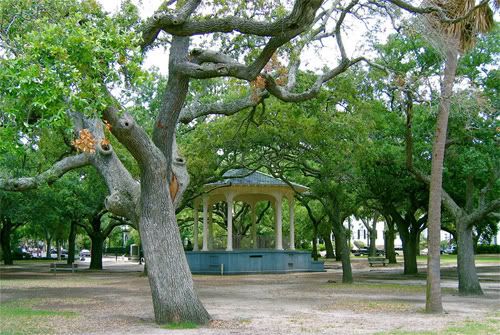 There is so much to see in downtown Charleston. You have to take a carriage ride through the streets and take it all in.
The restaurants are fantastic! You won't go hungry in Charleston. Whenever we visit, I have to eat shrimp and grits from
East Bay Crab Shack
(formerly known as Captain Stack's) or the
82 Queen.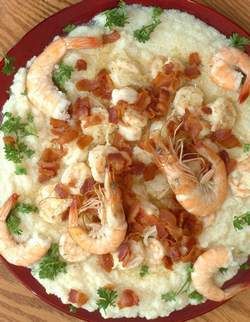 Other excellent restaurants are
Old Towne Restaurant,
which has fabulous Greek food,
Athens,
Hyman's,
Slightly North of Broad,
and
Bowen's Island Seafood
on James Island.
And the shopping! King Street is GREAT. Lots of little shops, antique stores, and unique places. Just writing this makes me want to pack my suitcase and GO!